Graduating from high school marks completing 12 years of education, and getting that degree wasn't everyone's cup of tea. Every child has different plans. Some might want to pursue their careers religiously, some might join technical schools, a few might be going abroad for higher studies, and the remaining might be taking a gap year to brainstorm their future.
Give her surprise
Anyhow this day is exceptional, and it needs to be celebrated. We don't appreciate lavish celebrations, just a minimalistic surprise that will make your girl feel appreciated. Gifts are ideal for conveying your feelings of affection, honor, and love. It doesn't matter how big, small and expensive your gift is. It is the sentiments that matter the most.
Our top choices
With so many ideas, a person can get confused quickly, so rest assured because, luckily, our blog holds everything that you need. We have consulted multiple experts and high school girls, and after detailed research, we have come up with the top high school graduation gifts for her that will make her fall for you all over again.
Comfort and style go hand in hand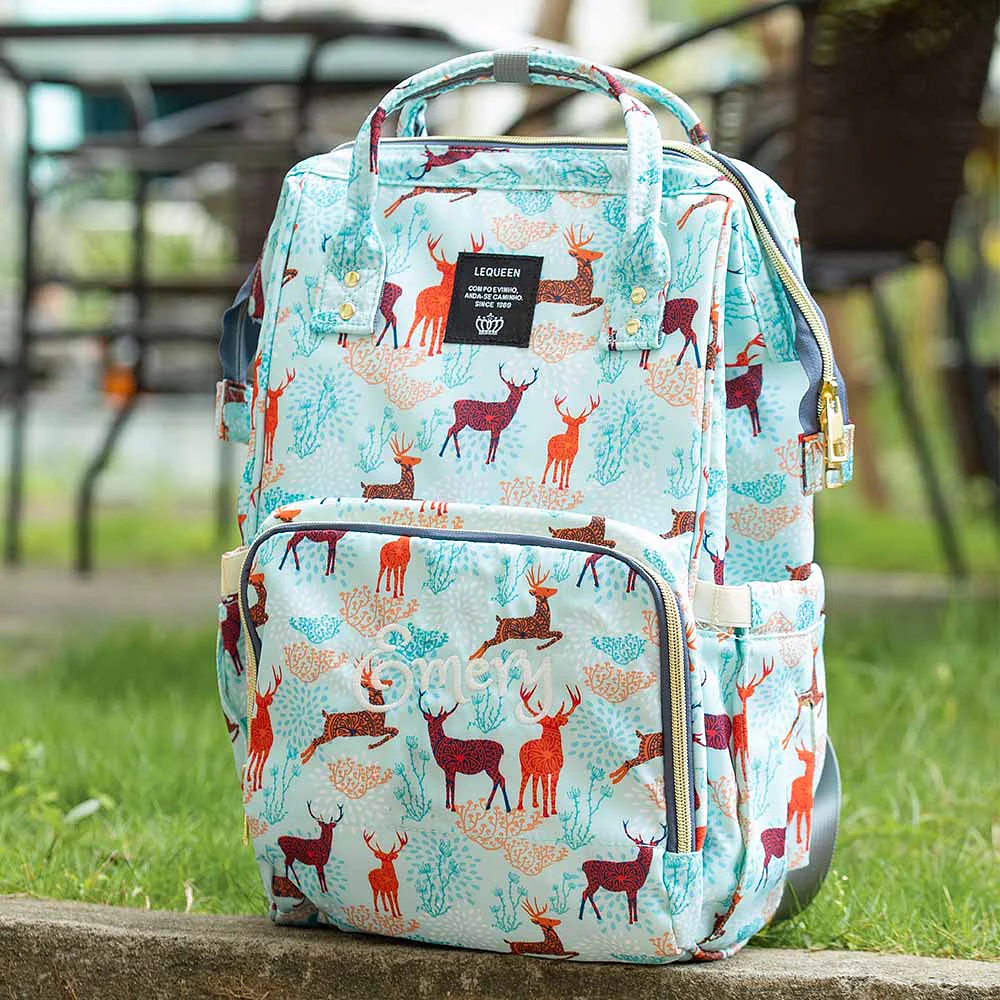 Is your friend a traveling enthusiast? Is traveling one of the majors on her to-do list? Then why not give her something practical that she can use. Our personalized backpack will suit her the best. This backpack is designed while keeping the concerns of a traveler. It has many divisions, so you can easily place things as per your needs, with sturdy handles, handy pockets, and durable material making it a complete package.
You can make the gift more special by getting her name embroidered on the front and selecting the color and design per your liking.
For a lazy daisy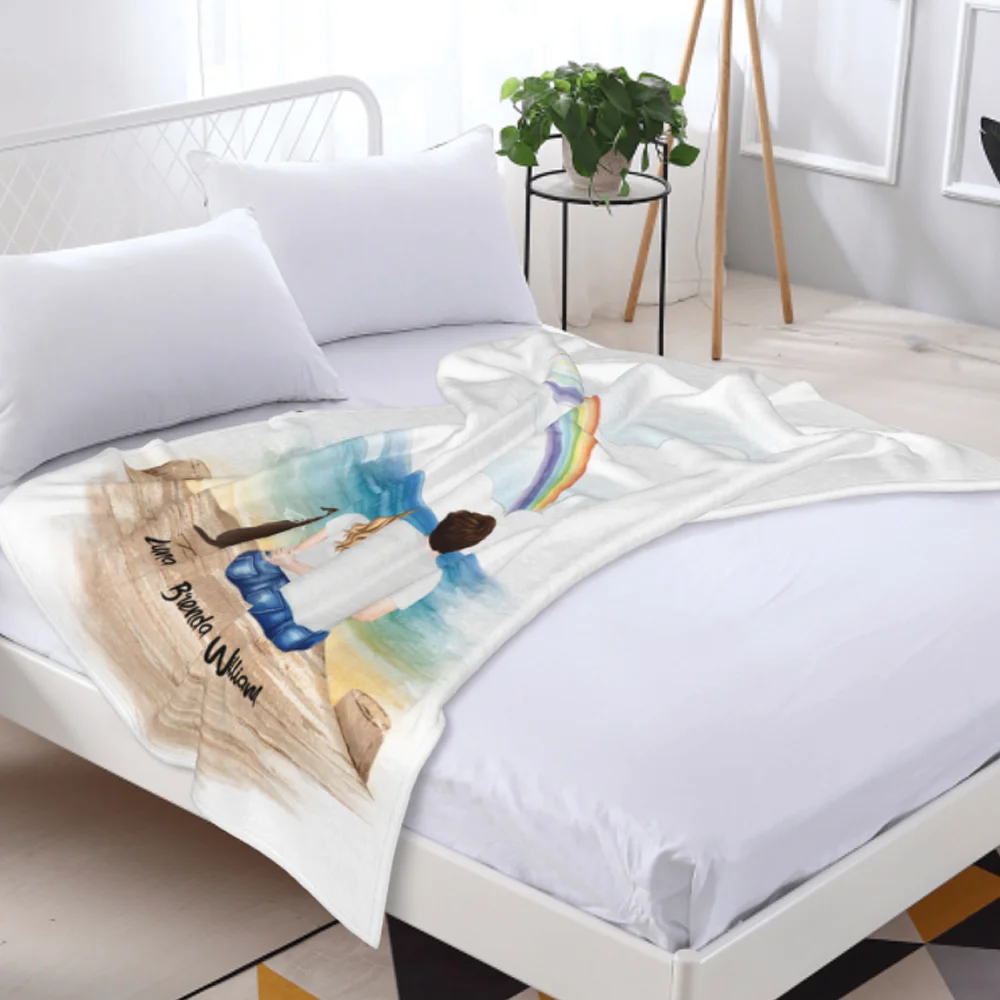 If your friend always seems tired, looking for moments to catch her sleep, our custom back views flannel blanket will be the best choice. Its softness will increase your comfort level and help your girl sleep easily.
You can add a personal touch by customizing the display picture, adding pet's names, initials, a cartoon picture of her graduation day, etc. After using it, your friend can feel the warmth of your considerate thoughts and make her cherish them.
For a future doctor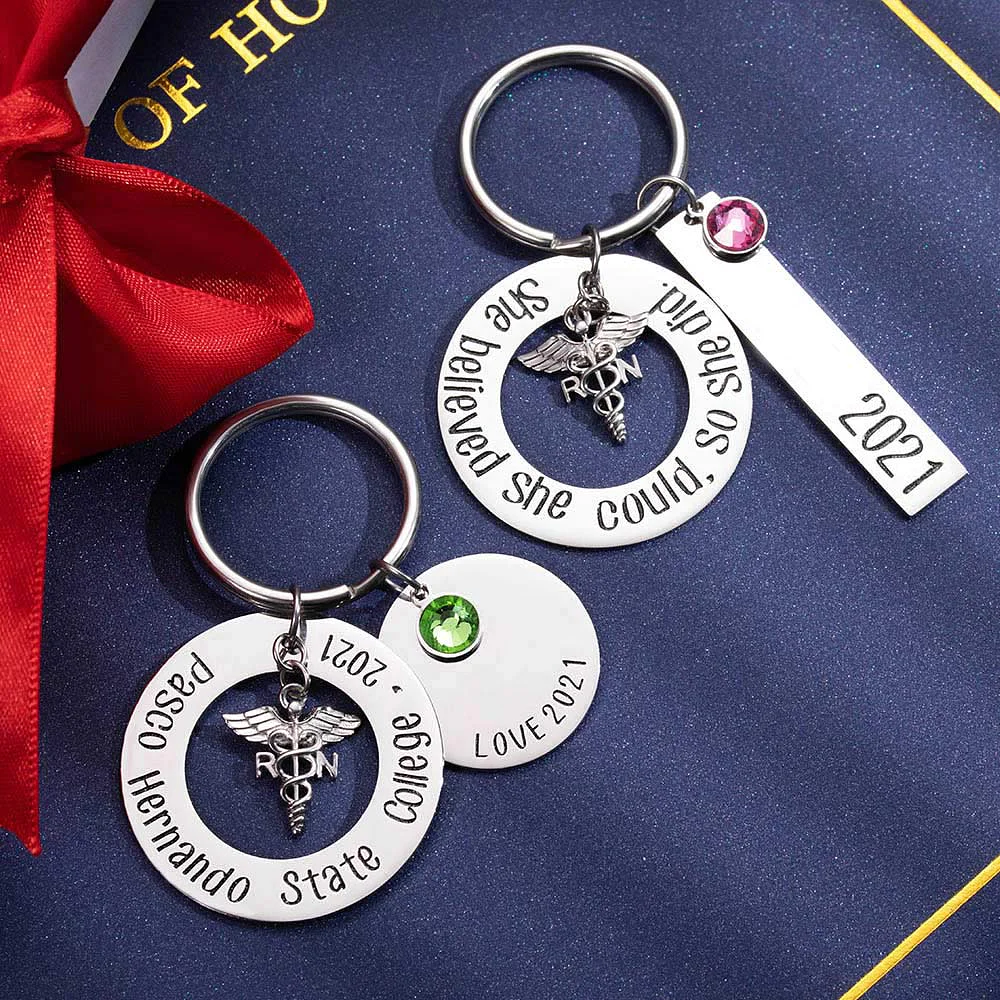 If your friend wants to pursue medicine and aims to be a doctor soon, give her a nurse keychain graduation gift and tell her that you support her at every step of their life.
It has five designs, so choose any and get it customized with a birthstone engraved to add more meaning to it. It can be used for keeping the keys to her dorm and car, reminding her of you and her high school life.
A perfect coffee mate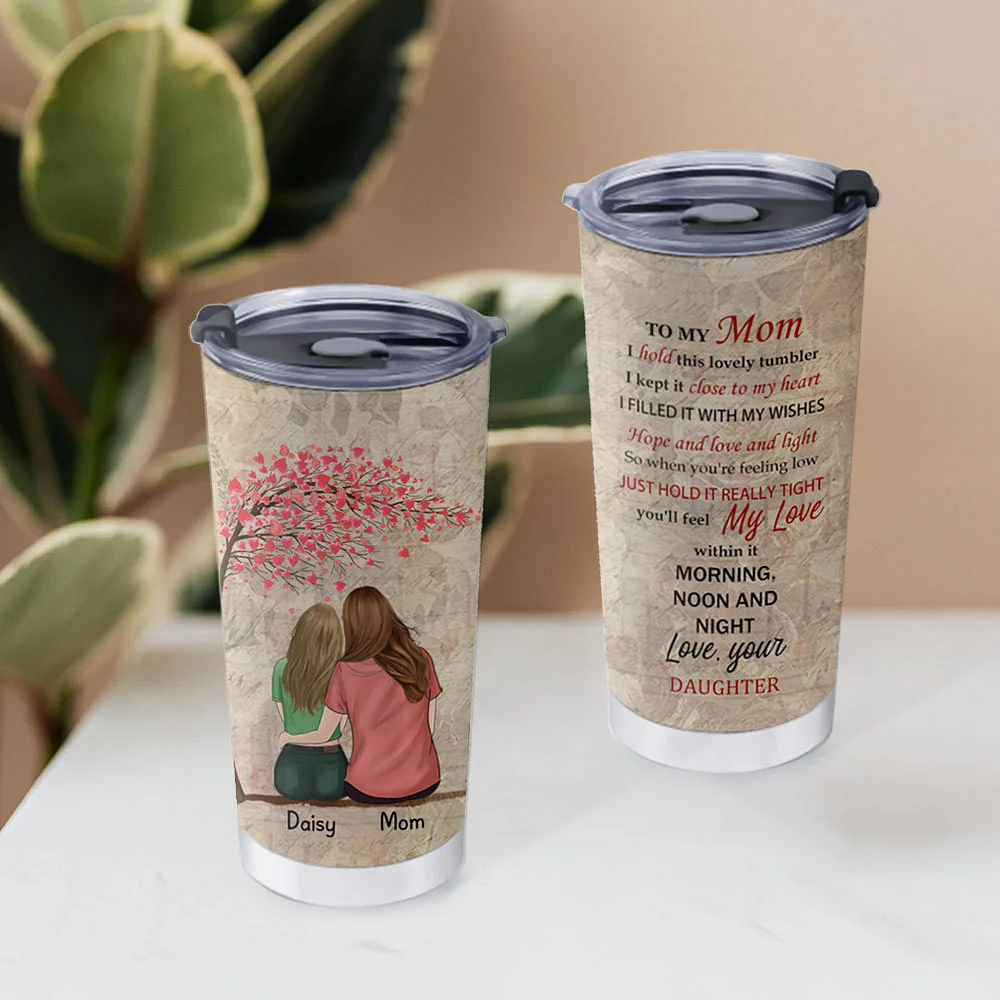 Why not give your coffee-loving friend an economical gift that she can carry on her journey easily. Our personalized tumbler gift can make the coffee or tea taste even better. It is made from stainless less, making it non-rustic and maintaining the temperature for a long time.
The tumbler can easily fit in the car cup holder, so grab your favorite beverage, from protein shakes to a latte and drink it while reaching the institute. You can make it unique by customizing it with a picture, a graduation quote, or adding a self-designed print on it.
A dazzling array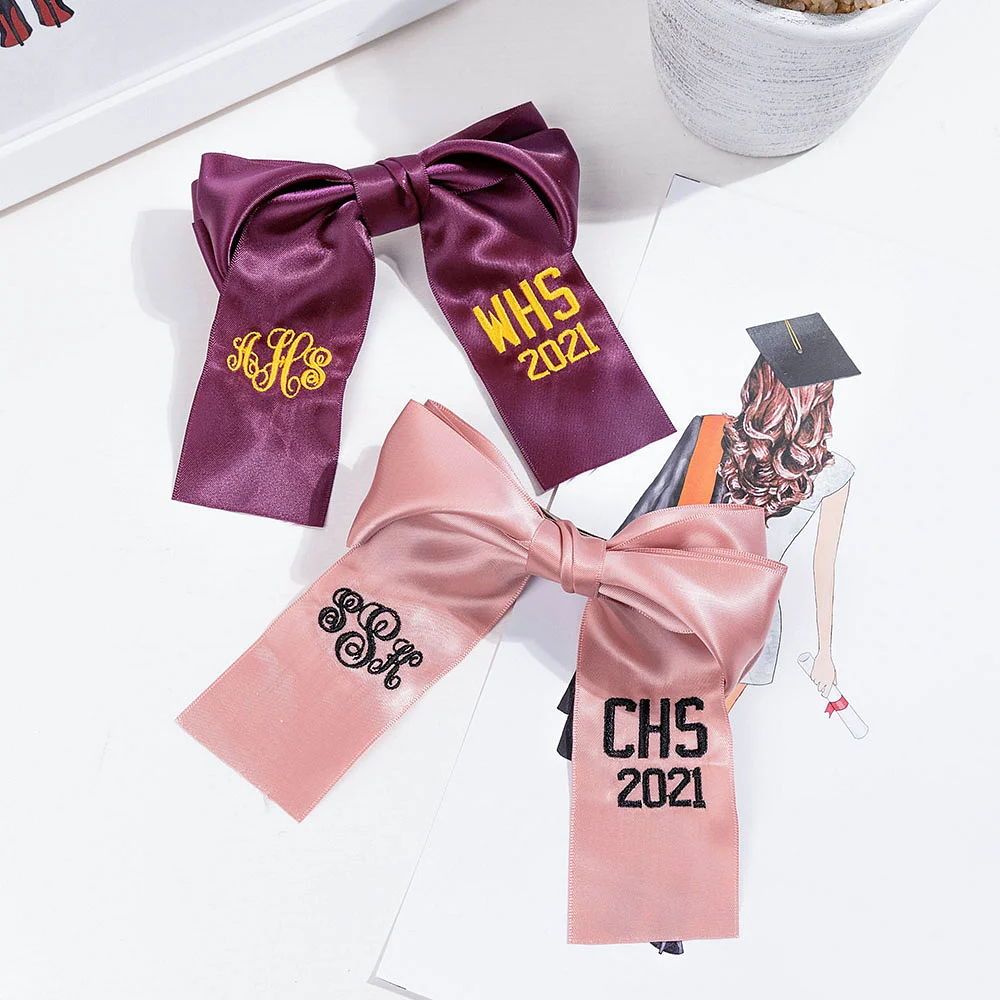 Everyone tries their best to look unique and different on graduation day. Your friend must also be prepared, but how about gifting her something that can enhance her graduation look. The embroidery graduation cap bow is designed with a special ribbon with a customized monogram, initials, name, or a message embroidered at the ends. Your friend can attach it to her graduation cap, stand out from the crowd, and look dazzling.
For a cheeky friend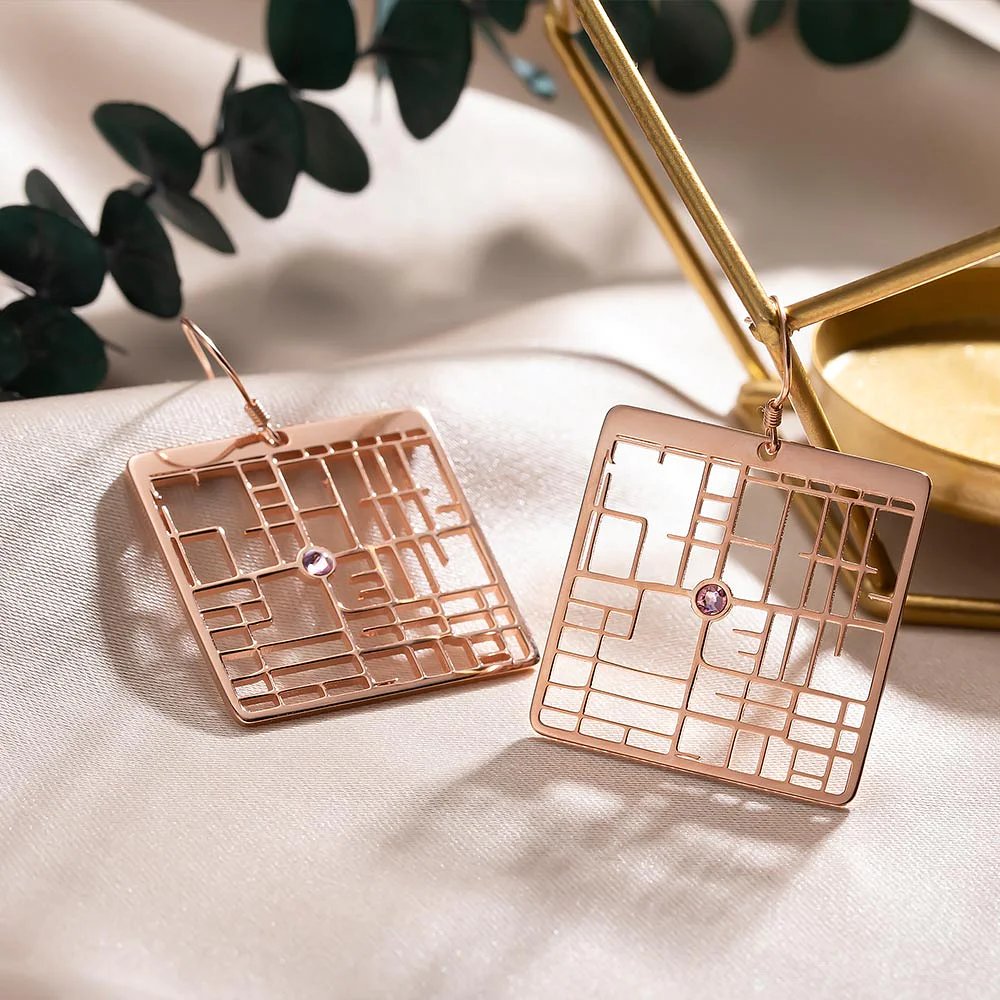 What could be better than gifting your girl a sophisticated earring that looks beautiful on her delicate ears? Are hot selling personalized map earnings can surprise her on graduation and leave a lasting impression on her. Its unique design of a map represents a city grid that withholds your lovely memories.
It can be worn in formal and informal attire. You can make it more endearing by adding her birthstone in the middle of it.
For cheerleaders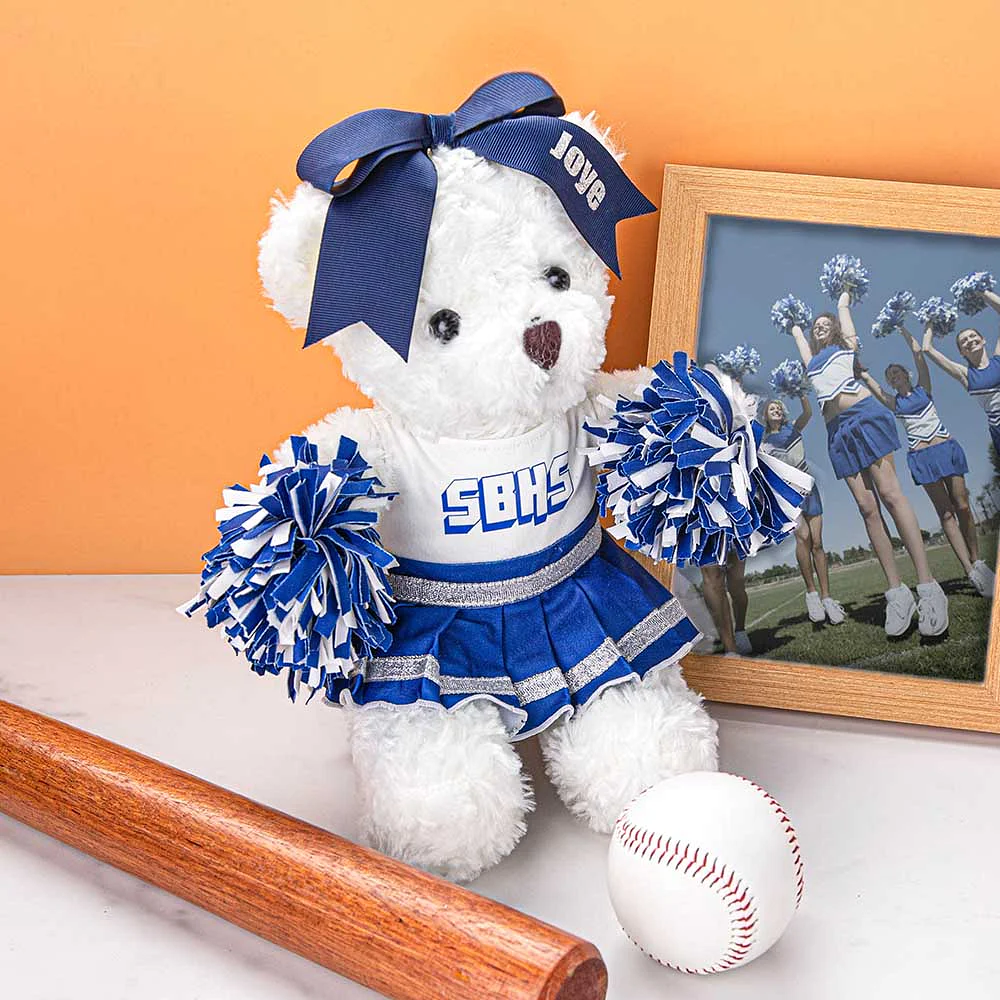 Was your friend part of a cheerleading club? Does she own a title in the cheerleading crew? Gift her customer school cheerleader bear and let her reminisce about her cheerful high school days. You can customize the cheerleading costume that is stitched by hand. Add her name and customize the logo on the uniform to make the teddy bear a kind of prototype of her.
This teddy bear will remind her of you and can act as a good companion for her sad days, and she can find comfort by snuggling it.
An eco-friendly canvas bag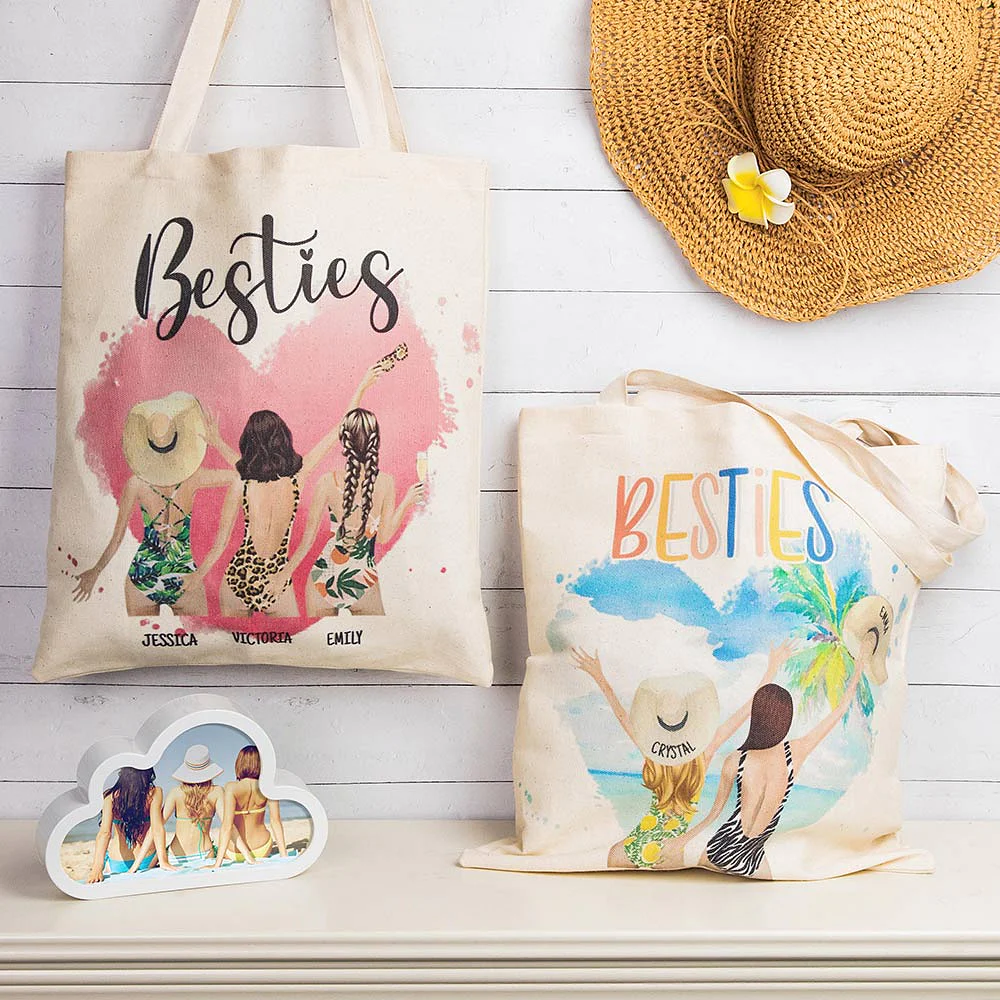 Does your girl enjoy doing the house chores herself? Already imagining her doing grocery shopping and cooking? The gift was her customized bestie canvas bag. Trust me; she can't thank you enough for this practical gift. From holding a lot of groceries to traveling accessories, it can lift heavy weight and have enough space to carry anything.
You can take these bags on beach holidays and other outdoor activities carrying all your stuff securely. Design the picture imprinted on the bag and let your friend know how proud you are of her.
For a classy girl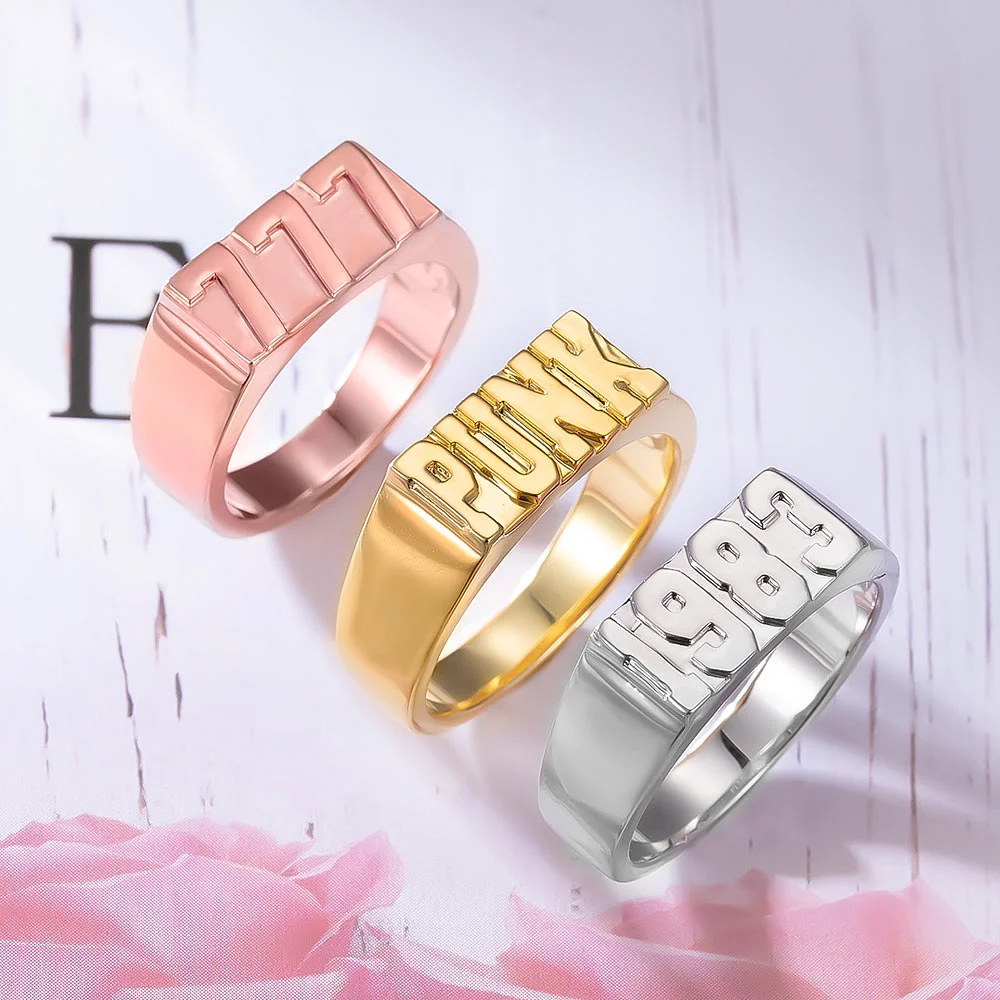 Who wouldn't love wearing a dainty and casual ring every day? Give your girl a custom signet ring with a meaningful number representing her. Choose any color and customize it to add a personal touch to it. This ring will make your friend shine in the crowd and remind her of her kind friend.
Graduation keepsake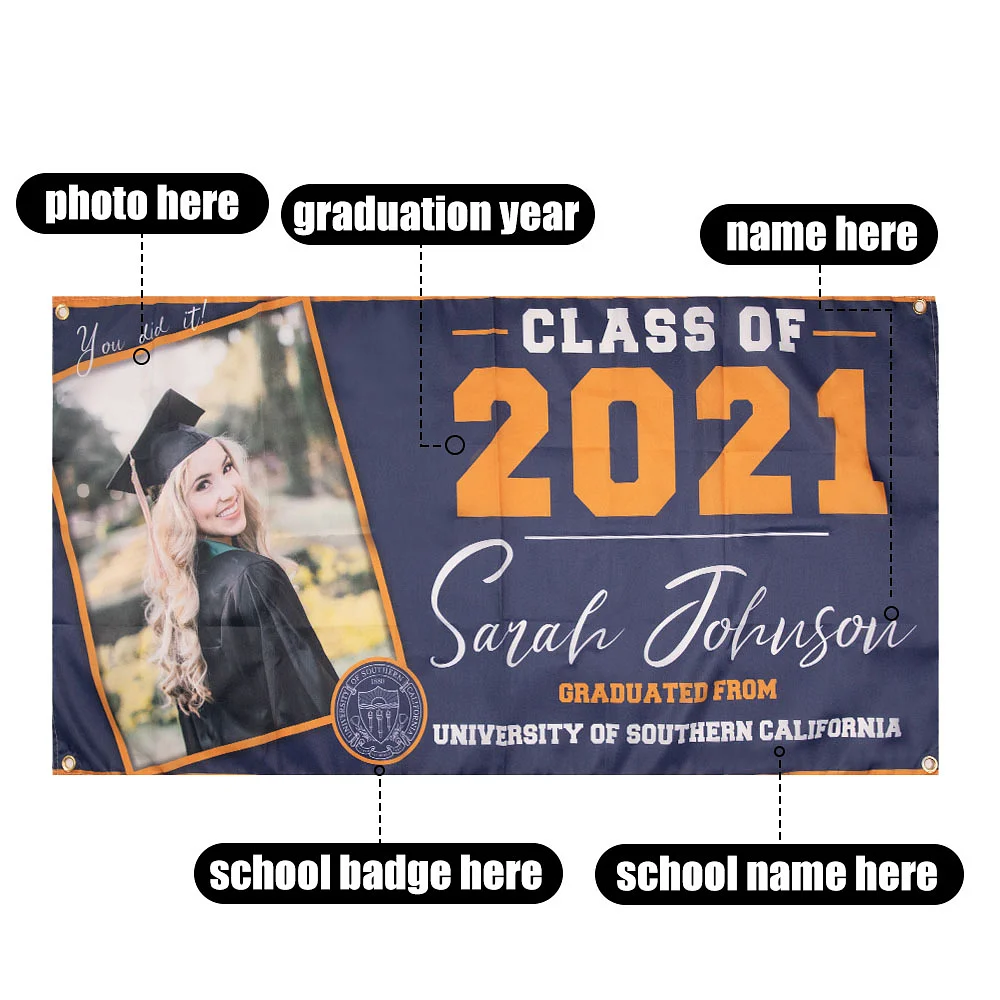 Be a little creative gift for your girl, something that can also serve as a gift and a graduation keepsake. And what can be better than a personalized graduation banner with your friend's picture, school logo, name, and all the information that can identify her?
You can surprise her by planning a graduation party in a garage and using it as the background. Not only will it serve as an awesome background but also a keepsake.
A symbol of achievement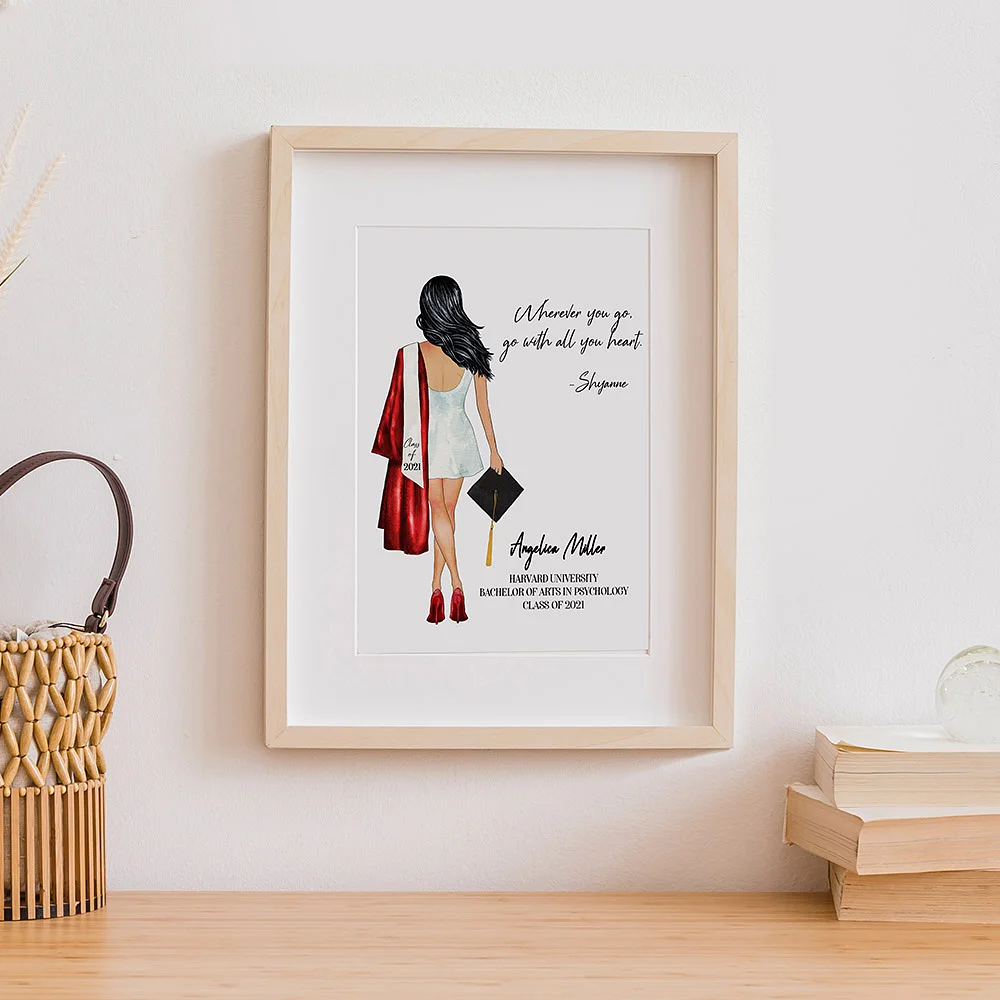 Instead of opting for risky gifts, send your girl a flawless custom graduation keepsake print that you can display on a photo frame. Use your creativity and design the print yourself. Make it more precious by incorporating the memories and high-school photos and design the avatar just like your girl to add a realistic touch. It can be used as a study table to decorate and applaud her for achieving such a big academic milestone.
For forthcoming dentist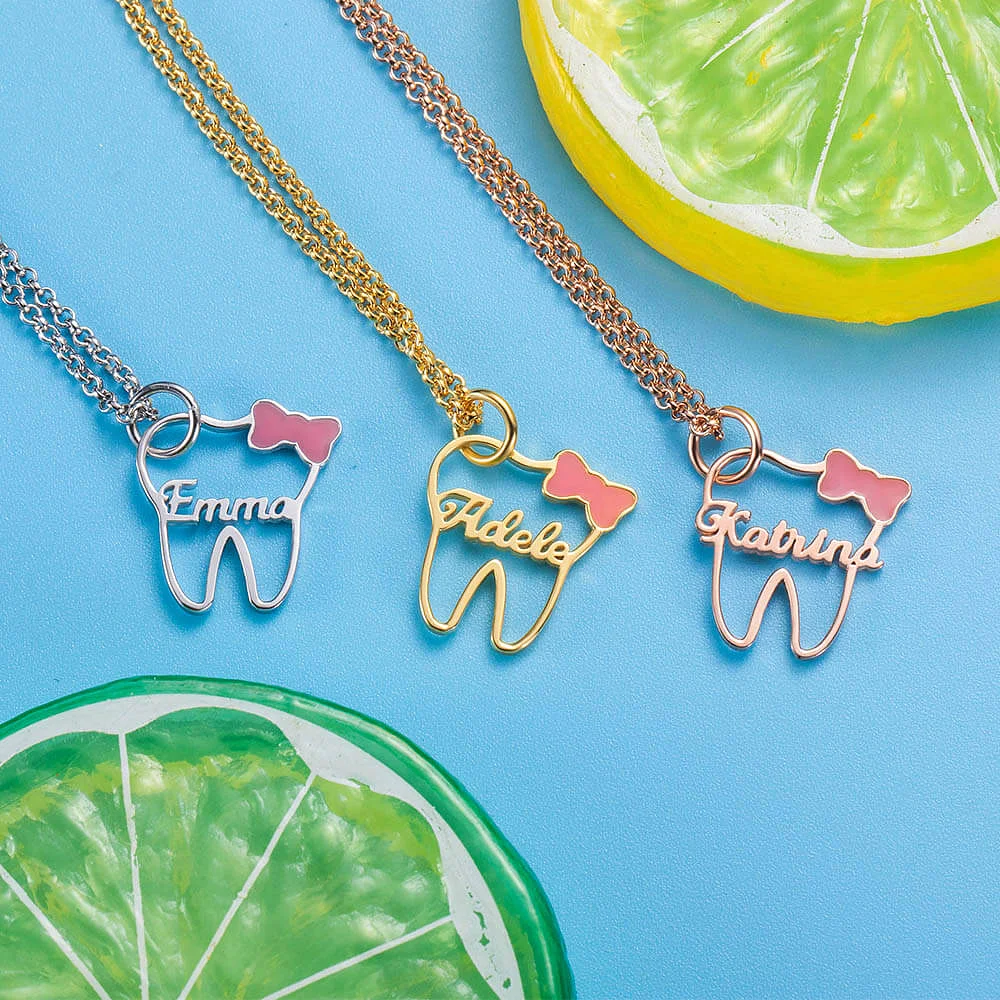 If your friend is interested in dentistry, reinforce her aims by gifting her name a cute tooth necklace. This will symbolize your support and respect for this profession. Its versatile style will add highlights to any attire. Personalize it with her name and tell her you are cheering for her.
Where to find
You can find these amazing high school graduation gifts for her on Callie at amazing prices and help you make your girl feel important and honored.